Establish a Unique brand presence through EXTENSION OF existing properties 
Our team began this in a unique place: an existing booth, which was to remain as untouched as possible. The client used this 10x20 property often, and wanted to utilize it as an anchor for this larger 20x30 space. The concepts moved in two different directions: a natural concept that mimicked the existing forms while expanding the textural elements, and a modern reinterpretation that abstracted elements and colors for a bolder "splash" on the show floor.
While both made positive impressions, the former resonated with the client more. The following shots are of that natural, textural version.
The green pergola offered a unique form that could lead the eye, and attendee, from the introductory corner through to the middle of the space. The form was extended and grown proportionally, using larger beams and profiles while keeping construction details similar.
This heft, when matched with the increased height, worked to ensure this second element felt more like the grand beginning a la the lobby of a hotel, giving the preexisting architecture the space to feel quieter and more intimate. 

Unique textural elements, such as southern-inspired greenery and carpet to mimic sand, were utilized throughout to bring a warmer, homier feel to the overall space.
Ample space was given around each zone of the booth to create more interactions throughout

The majority of the design was produced, with a reduction to the entrance structure for cost saving purposes.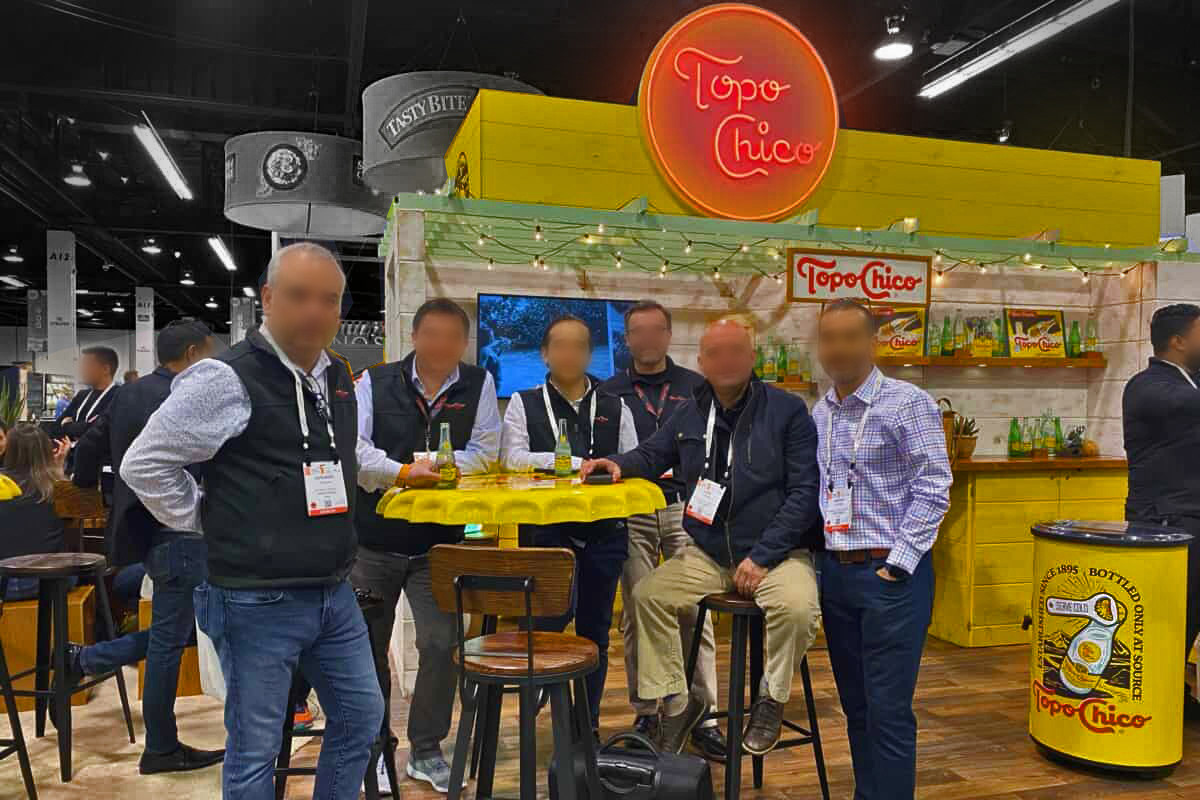 Overall, a successful reinterpretation of their exhibit experience, and more than a few happy customers.

Matt Lancaster, Lindsay Patterson, Jeff Turton